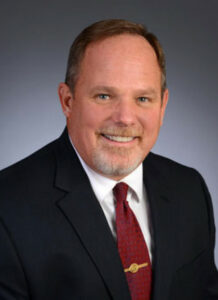 David Ollivier – Founder

Blackstone Security Group, LLC is a licensed and insured full service security firm serving the entire State of New Jersey, as well as the greater New York and Philadelphia areas. Our offices are located in Mount Laurel, NJ.
I am a proud Marine Corps Veteran and former Police Officer/Detective, and current owner of Blackstone Investigations Group LLC, a full-service, licensed, private investigation service. I am happy to offer a discount to all veterans who need assistance.
Prior to starting Blackstone Security Group, LLC, I proudly served in the United States Marine Corps as a Military Police Officer, and after receiving an Honorable Discharge, spent the next 15 years dedicated to serving the public as a Police Officer and Police Detective.
Throughout my career I have worked with private citizens, businesses, local and state governments, as well as various federal government agencies including the FBI, DEA, and Homeland Security. While serving as a Police Officer, I received over 35 Letters of Commendation from private citizens and various Law Enforcement agencies, highlighting my work ethic, professionalism and dedication to the community I served.
I am a member of Intellenet, a worldwide network of security consultants specializing in law enforcement, investigations, intelligence, and private security. I am also an NRA-Certified Pistol Instructor and an active member of the NJLPIA (New Jersey Licensed Private Investigators Association), an organization committed to connecting New Jersey residents with qualified and experienced Private Investigators.
Here's the bottom line…selecting a security firm to handle your protection is no easy task; and hopefully it's something you only need to do one time. That's why it so important to hire the right firm from the start! Here at Blackstone, we truly care about each individual case, and I personally oversee and am actively involved with every case we take on.
If you are concerned about threats, blackmail, or other intimidation tactics, CALL ME NOW, so we can discuss your unique situation and begin a course of action for your protection. Or you can complete and submit the client information form via email. Once your information is received, I will quickly make contact with you via your preferred method of contact so we can discuss your security needs.
I will explain the process and what the next steps are so we can put your mind at ease and focus on the task at hand! Thanks for your time, and feel free to find out more about our services on this website.
My office number is (856) 885-4319.
I look forward to speaking with you soon,
Regards,
Dave O.