Blackstone Security Group, LLC, offers K-9 services in New Jersey, as additional security for high profile residents, narcotics detection, and explosives sweeps for outdoor events, schools, churches and synagogues, music venues, private residences and more. At BSG, our experienced K-9 Teams undergo rigorous and regular training to ensure that they are providing top notch service for all of our New Jersey corporate and private VIP clients.
Whether we are providing a high visibility security presence at an outdoor event, or sweeping a home, hotel room or office building for explosives, our team is professionally trained, experienced and ready to get the job done. Our training mimics real-life situations, so our teams are fully prepared for any case that requires their services.
BSG also trains our K-9 teams to handle scenarios with discretion. Often, our explosive detection services are necessary for areas with large volumes of people. In order to maintain peace and reduce anxiety of people attending events, our dogs are trained to remain calm and collected when there's no danger present. However, if and when they do detect danger, they are ready to spring into action.
In addition, we can also provide a highly visible presence in order to ward off danger before it becomes a threat. Quite often, the mere presence of an experienced K-9 Team tends to make bad guys think twice. Our teams are flexible, and we can tailor our services to suit your event or gathering needs.
With our unique approach and customizable action plan, our K-9 services in New Jersey help our clients bolster their business protection, school safety plan and event security goals.
So, how can BSG better protect your residence or event? Call 856-885-4319 today to discuss your particular needs or click here to contact us today.
K-9 Protection Services For Schools in New Jersey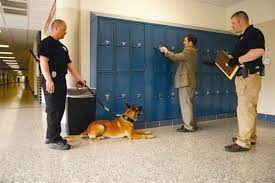 It's gut-wrenching just to think about it. Every student lost at a school shooting represents a person, often a child, with hopes, dreams, potential, and loved ones who cherished them. Children and families in the U.S. are facing a vast problem, but you can help.
Share the facts, know the facts, and act to protect them BEFORE ITS TOO LATE!
1. EACH DAY, eight children die from gun violence in America.
2. Firearm deaths occur at a rate more than three times higher than drownings.
3. Firearms are the second leading cause of death among American children and adolescents.
4. The U.S. has had 1,316 school shootings since 1970 and these numbers are increasing. 18% of school shootings have taken place since the tragedy at Sandy Hook Elementary School in December 2012.
5. Guns used in ABOUT 68% OF GUN-RELATED INCIDENTS AT SCHOOLS WERE TAKEN FROM THE HOME OF A FRIEND OR A RELATIVE.
Schools across the country are now using Detection K-9s to search for weapons, guns, and ammunition. Unfortunately, school shootings are increasing every year, and it is important that schools take every measure possible to ensure everyone's safety.
BSG offers an extremely affordable and immediate K-9 protection solution for all types of schools in South Jersey, to help protect against possible threats and provide an extra layer of protection for students and staff. We work with many school security teams that are already in place in local districts.
Don't wait. Contact BSG today if you have a credible threat that needs to be investigated. We work closely with all local law enforcement agencies, and they should always be contacted first in case of an emergency!
K-9 Protection for Houses of Worship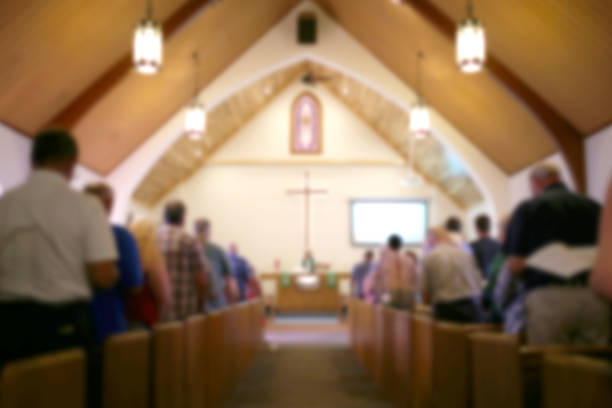 There is no place where you should feel safer than in a house of worship. Yet we are learning that even houses where people are gathering to simply worship peacefully are being targeted for despicable acts of terror.
In light of the many recent terrorist acts conducted in churches and synagogues across the country, religious organizations are using our bomb detection K-9 Teams to help protect their congregation from a potential bomb threat, shooting or other act of violence. Police forces are very often extremely busy with routine assignments, and lack the ability to provide non-emergency sweeps.
BSG's highly trained K-9 teams can sweep your New Jersey church or synagogue in advance a service or a special event being held and can remain on site during the event to add an additional layer of security if requested. You and your group can rest easy knowing that our K-9 teams are keeping watch.
At Blackstone Security Group, we provide proven and solid security services throughout New Jersey and the greater Philadelphia area. If you need K-9 services and security out of our range, reach out to us and we'll work to ensure that you're covered. Our security services include executive protection for celebrities and executives, uniformed security for businesses and event venues, and more. We also provide individual firearms training to help you protect yourself, your home, and your family.
Reach out today to ask about our K-9 services in New Jersey and how we can better protect your school, house of worship, event and more. If you are concerned or receiving threats, don't take any chances…contact us now.