If you are a high net worth individual or CEO seeking reliable Executive Protection, reach out to BSG today and find out how we can protect you and your family. Blackstone Security Group, LLC specializes in protecting VIP individuals and their families from any type of threat, invasion of privacy, random crime, and unnecessary embarrassment. BSG is primarily based in the Philadelphia/New York City region, but we can assemble and provide teams of protection agents throughout the entire country and even around the world upon request.
BSG Founder and Owner Dave Ollivier is a retired police officer and has relationships with multiple police forces and numerous vital security contacts across the country. He is also the founder and owner of the Blackstone Investigations Group. Because of his extensive law enforcement career and experience working the street, Dave understands the inner workings of local, state and federal law enforcement agencies and emergency medical services, and he knows how to create strong relationships with them to best protect his clients. BSG also offers executive protection clients the option to hire an experienced K-9 Team for an additional layer of protection as well.
BSG's highly-trained Executive Protection agents are trained to reduce risks to your security as much as possible and to protect your privacy, while operating with discretion and allowing you to maintain your lifestyle. Our protocol is based on "3 Rings of Protection", which provides maximum security while minimizing intrusiveness, and prioritizes proactive and preventative executive security.
We start each client's Executive Protection engagement with a thorough risk and vulnerability assessment of – as appropriate – your residence(s), corporate office(s), and you and your family's lifestyle and routines. This allows us to identity, prioritize, and address your most potent sources of risk. We then decide on a plan and how many protection agents are needed that will most effectively protect you and your family, while working with local police forces, emergency services and miscellaneous authorities wherever you may be traveling.
If you have concerns, don't wait. Call or e-mail us today and find out more about our services and how we can provide you peace of mind.
What security measures are you currently taking?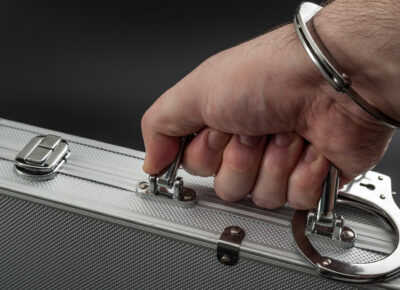 For the average family, planning for typical threats by installing a home security system or seeking help from financial experts to protect against fraud typically suffices. However, for affluent individuals with high net worth, executive VIP protection is imperative for maximum safety. High profile individuals are exposed to elevated risks that can put them in a position to lose everything.
At BSG, we provide maximum protection services specially designed to address the needs of high net worth individuals, leaders, and their families. From retired law enforcement agents and skilled military men to private sector entities, we employ expert teams that are equipped to protect people with high profiles. All of our Executive Protection Agents must complete rigorous Executive Protection training and extensive background checks.
Let us help protect you against:
Threats to Confidentiality & Privacy. High net worth individual protection goes beyond protecting the physical safety of our clients. It includes protecting their privacy from those who might pose a threat to their reputation. This can come in the form of identity theft, revealing information, etc. We offer a comprehensive suite of tools to protect the privacy of our clients, including unbreakable encryption for electronic communications.
Home Security Threats. Brazen home invasions and robberies are a rising problem in affluent neighborhoods. Your home is the one place that you should always feel safe. Our agents can provide around the clock security coverage of your personal property or private estate. In addition, we help you determine what type of electronic security systems and access control barriers would be best for your property.
Physical Threats. Your physical safety is always of primary importance. You needn't worry about your personal safety, or that of your family's, when you are out and about with our skilled protection agents. High net worth individuals require protection from highly experienced and trained professionals who have been trained to mitigate risks that may arise and affect your personal safety.
BSG Provides Executive Protection to Politicians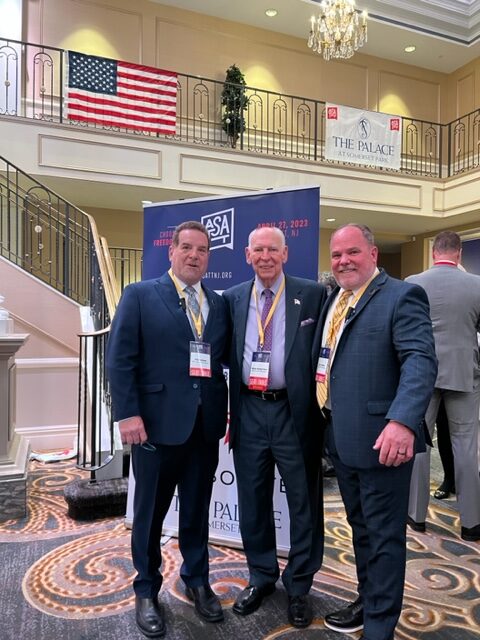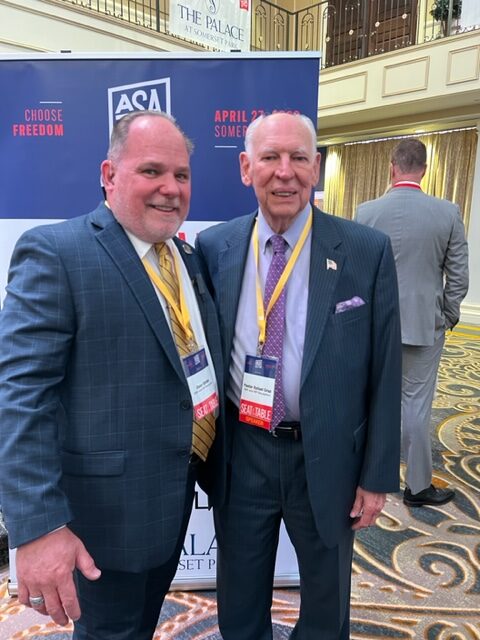 About Our Executive Protection Agents
At BSG, nothing is more important to us than your safety and your family's safety. That's why we make sure each of our Executive Protection agents is qualified and ready to handle every possible situation.
Our agents are recruited from the ranks of former military and law enforcement, as well as some private-sector entities. To become an agent with Blackstone, a candidate must complete a rigorous education and certification process, complete with our best-in-class Executive Protection training programs.
In addition to self defense, combat, and firearms training, our agents are trained to perform advance work and planning, logistics, emergency medical response, communications and surveillance. They are certified in Emergency First Aid, CPR/AED, and always travel with trauma kits.
In addition, our agents are also thoroughly screened with in-depth (and regularly updated) background checks, along with psychological assessments and strength tests.
For your protection, the Blackstone Security Group, LLC carries $10 million in armed liability insurance (almost all other firms only carry $1 million or less) to shield you from potential lawsuits. This minimizes your liability…relying on your own in-house security typically adds to your potential liability and risk.
Our mission is to bring you total peace of mind, and we insist on the best when it comes to our agents' qualifications.
Mr. Ollivier, Words are not enough to express my deepest gratitude for the dedication, commitment, and professionalism you displayed while protecting my family on our recent trip. Prior to accepting this assignment, you knew there was a credible threat against my life and my family was in danger. Despite the dangers you may have faced, you remained a true professional during our chaotic schedule. We are so grateful for your hard work and for making the security of my family your top priority! Keep up the good work and stay safe my friend!

– WENDY T. 8-1-21 PRINCETON, NJ EXECUTIVE PROTECTION (CORPORATE CLIENT)
Dear Mr. Ollivier, It's not too often I take time to say "Thank You" to anyone, but in this case I felt the need to do so. Last month when my staff and I traveled to Philadelphia, Pa. for business, your security team was prepped and ready for our arrival at the airport and had already determined the most direct route to the hotel in the city. Knowing our rooms was swept for bugs, cameras and listening devise prior to our arrival made everyone feel safe and secure upon arrival. Over the next few days, your team provided transportation to my various meetings and stayed nearby the entire time. Thanks so much for your hard work, planning and dedication to keeping my team and I safe during our visit. I will highly recommend your services in the future.

– THOMAS E. 7-14-21 TOLEDO, OH EXECUTIVE PROTECTION (PRIVATE CLIENT)
Don't take chances with yours or your family's safety. Let Blackstone Security Group provide the executive protection you need. Contact us today or use our online form to request a quote, and let us help you live your life again.
About Blackstone Security
Blackstone Security Group, LLC, is a full-service security firm serving all of New Jersey, as well as the greater Philadelphia and New York City areas. We provide a full variety of security services, including armed security for events, corporate VIPs, celebrities, churches, synagogues and more. Our founder, Dave Ollivier, is a Marine Corps Veteran and former Police Officer/Detective, and he is also an NRA Official Certified Pistol Instructor and a member of the New Jersey Licensed Private Investigators Association.