The Executive Protection Division of Blackstone Security Group, LLC has been selected to provide high level personal protection for Bill Spadea and numerous other VIP guests flying in from around the country to speak at this years A Seat at The Table event in Somerset, New Jersey. This event is a significant gathering of New Jersey politicians, business leaders, and community members, and it is essential to ensure the safety and security of everyone in attendance.
The Seat at The Table event was founded by the people of New Jersey who believe influence is for all of us, and is co-chaired by Elizabeth Nader and Alexandra Elliot. This event hopes to make civil liberties and a thriving economy a reality once again in New Jersey and the mission is to fight back against policies that have sent New Jersey in the wrong direction.
"Security is of the utmost importance at our events", says Co- Director Alexandra Elliot. "After one meeting with Dave, we knew he and his team were the right choice for the job! He met with us on location and after a brief meeting, he conducted a very thorough security walk through which made us feel confident everyone would be safe and secure throughout the entire program."
"Blackstone Security has a long-standing reputation for providing top-notch security services", says owner Dave Ollivier, and our selection for this high-profile event highlights our expertise and professionalism in the industry. Our goal at this event will be to ensure the safety of all invited dignitaries, VIP guest speakers and guests, as well as those in attendance. We greatly appreciate the opportunity to showcase out talents!"
Photos from A Seat At The Table Event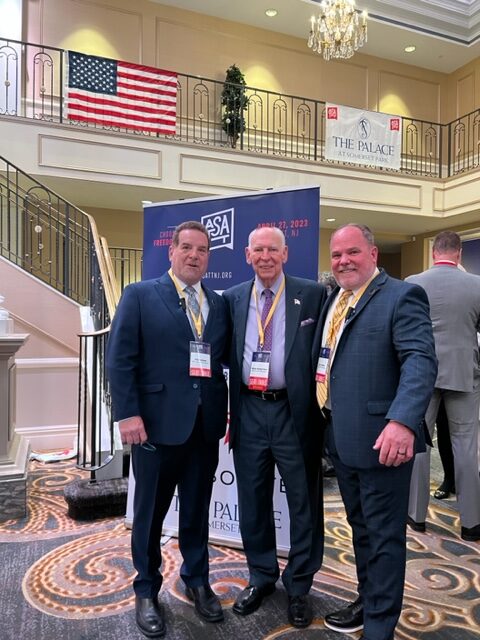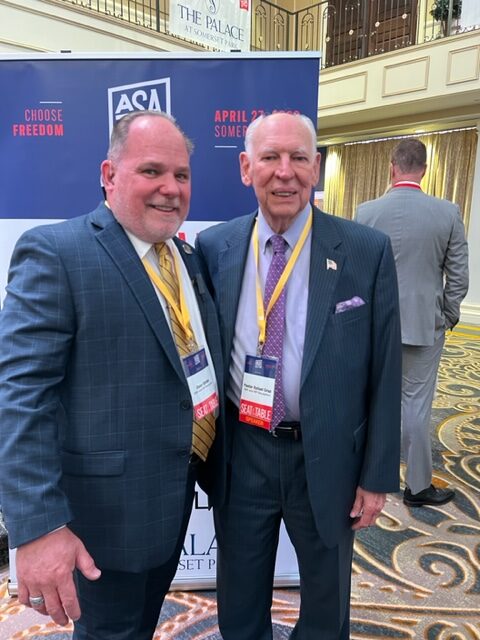 ---
If you are looking to protect your place of business, reach out to Blackstone Security today. Call us at (856) 885-4319, or click here to send us your info and request a quote online.